Calculate Linux Desktop
Updated 8 December 2022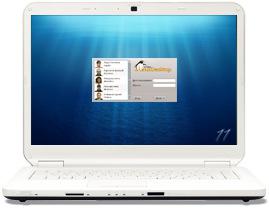 Calculate Linux Desktop is a comprehensive operating system for individuals and businesses.
It can replace Windows Workstation ®, providing the LibreOffice suite, Internet applications, an image editor, multimedia, and more out of box.
Features
Full user integration with Calculate Directory Server.
All user settings are stored and managed on the server, including software settings.
A user-friendly desktop that helps you understand the system.
Whether you prefer KDE, Cinnamon, LXQt, MATE or Xfce, you will find your desktop panels at exactly the same place and get the same basic settings for your applications.
CLD can be installed on a USB-Flash or a USB-HDD device with ext4, ext3, ext2, reiserfs, btrfs, xfs or jfs filesystem.
Multiple languages supported out of the box, namely: Albanian, Belarusian, Bosnian, Bulgarian, Croatian, Czech, Danish, Dutch, English, Finnish, French, German, Hungarian, Icelandic, Italian, Kazakh, Latvian, Lithuanian, Norwegian, Polish, Portuguese, Romanian, Russian, Serbian, Slovak, Slovenian, Spanish, Ukrainian, and Swedish.
Fully compatible with Gentoo with own binary packages.
Turn-ons
Say goodbye to viruses and malware with Linux
Applications are automatically configured at logon based on the server settings.
Calculate Linux Desktop allows you to choose between the KDE, Cinnamon, LXQt, MATE or else XFCE desktop environments, depending on your preferences as well as on your hardware.
Easy update via Portage throughout the life cycle.
24/7 online support on our Telegram community.